PETER PAN'S GREAT ADVENTURE
February 8-26

KUNG FU PANDA 3
Now Playing
DALLYN VAIL BAYLES
February 27 & 29
ADULT BALLROOM LESSONS
Learn Triple Swing March 19
Donate now!
Your change can change lives! Please consider making a donation to SCERA, a non-profit charitable 501(c)(3) arts organization. Your donation is tax-deductible.

donate
CINEMA CLASSICS
Favorite films from decades past on the big screen Tuesdays at 10:00am for adults and senior citizens!
LET'S BLAST TO THE PAST
GIFT CARDS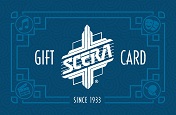 SCERA gift cards can be used for movie, play and concert tickets, season tickets, concessions, tuition, rentals and more!
LET'S SHOP
PUPPET SHOW
Professional puppeteer CORALIE LEUE is back by popular demand for an 11am show on Saturday, Feb. 20.
LET'S TAKE THE FAMILY