SATURDAY'S WARRIOR
Live on stage April 15 - May 7

Disney's THE JUNGLE BOOK
Now Playing
SCERA Youth Theatre's Spring Revue
May 3-4
2016 SUMMER CAMPS
Registration for drama, art, music and dance open now
Donate now!
Your change can change lives! Please consider making a donation to SCERA, a non-profit charitable 501(c)(3) arts organization. Your donation is tax-deductible.

donate
AUDITIONS
Footloose: The Musical (May 4-5); High school company Acting UP (May 14); South Pacific (May 17-18)
LET'S DO A SHOW
GIFT CARDS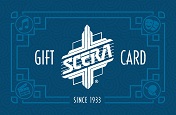 SCERA gift cards can be used for movie, play and concert tickets, season tickets, concessions, tuition, rentals and more!
LET'S SHOP
OLD MOVIES
Our Cinema Classics program showcases features films from decades past on Tuesdays @ 10am on our huge screen.
LET'S BLAST TO THE PAST