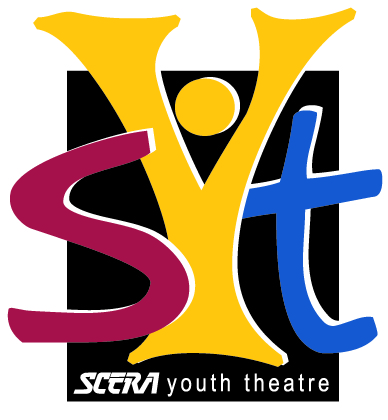 Age12-17
TRIPLE THREAT (Home School)
Fall Semester - Aug 31 - Dec 09, 2015
Registration Options
Online:
Click the button below.
REGISTER
PHONE/IN PERSON:
801.225.ARTS
Open 10am-6pm weekdays & Saturdays from 12pm - 6pm.
Description
This class will help young actors learn the skills needed to become a "triple threat" –  someone that can sing, act and dance. Students learn fundamentals of acting, stage direction, auditioning, vocal health and performance. They will work monologues and scenes as well as participate in a group show and music revue. Also explored is stage make-up, costume design and construction, technical theater and other elements of live theatre to create a truly well rounded performer. Each class will work on a Broadway-style show and present it to parents and friends at the end of Fall Semester and perform in SCERA Youth Theatre's Holiday Music Revue.
Times:
OPEN GROUP:
Mondays 9:00 - 10:30am
AUDITION ONLY GROUP: Wednesdays 10:30am-12:30pm
Look for audiiton info at bottom of page

Tuition & Fees:
TUITION
$35 per month